The "education-first" strategy was further implemented, and all types of education developed in an all-round way.
Wuhan University boasts a campus which covers an area of 367.2 hectares and it has a floorage of 2.42 million square metres.
The Huazhong University of Science and Technology (HUST) is a national key university directly under the administration of the Ministry of Education of China.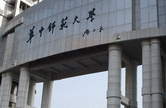 With a serene environment, especially the fragrance of osmanthus flowers all over, the campus is an ideal place for teaching and studying.   
The faculty has made over 30,000 research contributions, including more than 1,300 monographs, more than 1,700 textbooks, and more than 21,000 articles, with more than 500 publications in foreign countries.
Hubei University is located in Wuhan, the capital of Central China's Hubei Province.