FiberHome Technologies Group is the most outstanding product and solution provider in China in the field of information and communications.
Wuhan Iron & Steel (Group) Corporation  is the first giant iron and steel complex established after the founding of the People's Republic of China.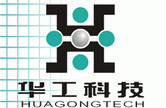 Huagong Tech specializes in laser, opto-electronic and holography industries.
DFAC is a high-tech enterprise, mainly engaging in the development, design, manufacture and sales of Dongfeng series light-duty automobiles and Dongfeng Cummins diesel engine.